For a while now, I have been feeling a lack of inspiration. It's difficult to blog when it's just not there. Maybe you can relate. In order to get some creative mojo back, I called on the help of one of my
favorite bloggers, the beautiful and talented Casey Weigand, of The Weigand's, to share how she stays inspired on a daily basis. After reading her post, I know what I have to do to get it back! - Katie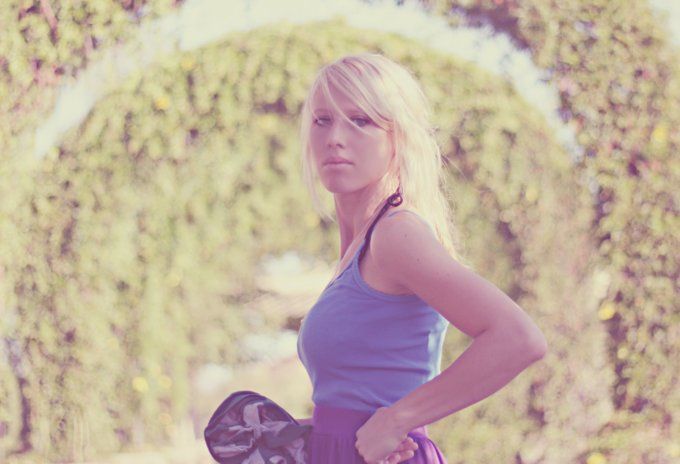 My name is Casey Wiegand, I am a freelance artist, wife and mama.
I love painting and sharing our life through
my blog
...where you can expect pieces of my perspective on life, faith, kids, marriage, with touches of art, creative inspiration, projects and things I love along the way. I have two little ones with the hopes of lots more and am married to the love of my life!
I am so thrilled and honored to be here today guest posting. When Katie asked me to post about staying inspired I thought about it all afternoon, what should I write?
My life revolves around creativity. I am a blogger (here), I am an abstract artist (here), we own an art studio for kids (here), my husband is a photographer and makes movies and I also do blog design (here). So being completely honest a lot of times I am just burnt out!
I am constantly creating.
So maybe the trick is to let ourselves have a break...then in a moment we don't expect it, we will be re.inspired. A fresh tube of paint, feet hitting the pavement on an evening run, the first snow of winter, a great song on the radio with the windows down, a late night sitting on the kitchen floor talking with your husband about dreams. These are the moments that I run and write out a blog post or grab my paintbrush.
But you know it's okay to not feel inspired or creative all the time. That is exhausting. And sometimes we need to cut ourselves a break.
We will come back better, more creative.
If you have been in a rut for awhile I say get back to what you love. For me I would go sit by a lake and watch the sunset, I would put a good song on the radio and dance with my babies, I would eat waffles on my back porch or look through pictures on pinterest.....then maybe somewhere along the way....you will find it again.